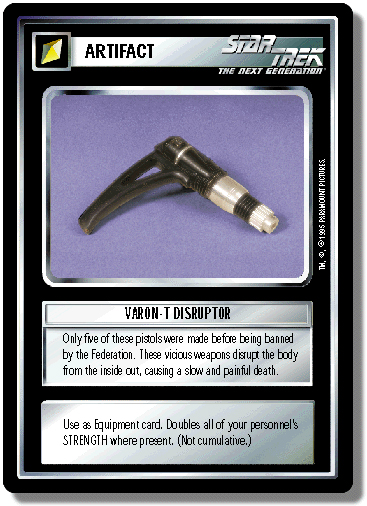 Name
: Varon-T Disruptor
Type: Artifact
Set: Premiere
Lore: "Only five of these pistols were made before being banned by the Federation These vicious weapons disrupt the body from the inside out, causing a slow and painful death."
Gameplay: Use as Equipment card. Doubles all of your personnel's STRENGTH where present. (Not cumulative.)
Notes:
Ad blocker interference detected!
Wikia is a free-to-use site that makes money from advertising. We have a modified experience for viewers using ad blockers

Wikia is not accessible if you've made further modifications. Remove the custom ad blocker rule(s) and the page will load as expected.