General Information
Edit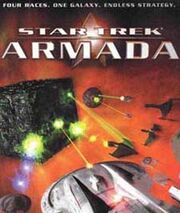 Copyright Line - TM & © 2000 PAR. PIC. TM & © 2000 DECIPHER INC.
Released in 2000
Sealed 1-card pack
Released as a Cross-Promotion for the Star Trek: Armada computer game.
Inserted into the PC game by Activision
Card List
Edit
Additional FAQ
Edit
The card, U.S.S. Jupiter, features a CG model based on a ship that appeared in the first level of the Star Trek: Armada game.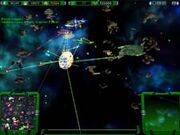 Decipher would later go on to create another card based on the chain-reaction pulsar weapon featured in Armada.
In July 2003, the U.S.S. Jupiter card was re-released for the "All Good Things" card set, but still in limited quantities.
Ad blocker interference detected!
Wikia is a free-to-use site that makes money from advertising. We have a modified experience for viewers using ad blockers

Wikia is not accessible if you've made further modifications. Remove the custom ad blocker rule(s) and the page will load as expected.