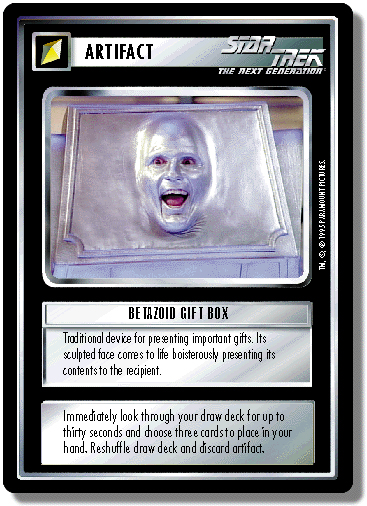 Name
: Betazoid Gift Box
Type: Artifact
Set: Premiere
Lore: "Traditional device presenting important gifts. It's sculpted face comes to life boisterously presenting it's contents to the recipient."
Gameplay: Immediately look through your draw deck for up to thirty seconds and choose three cards to place in your hand. Reshuffle draw deck and discard artifact.
Notes:
Ad blocker interference detected!
Wikia is a free-to-use site that makes money from advertising. We have a modified experience for viewers using ad blockers

Wikia is not accessible if you've made further modifications. Remove the custom ad blocker rule(s) and the page will load as expected.